Secondary Credit Finance in Lombard, IL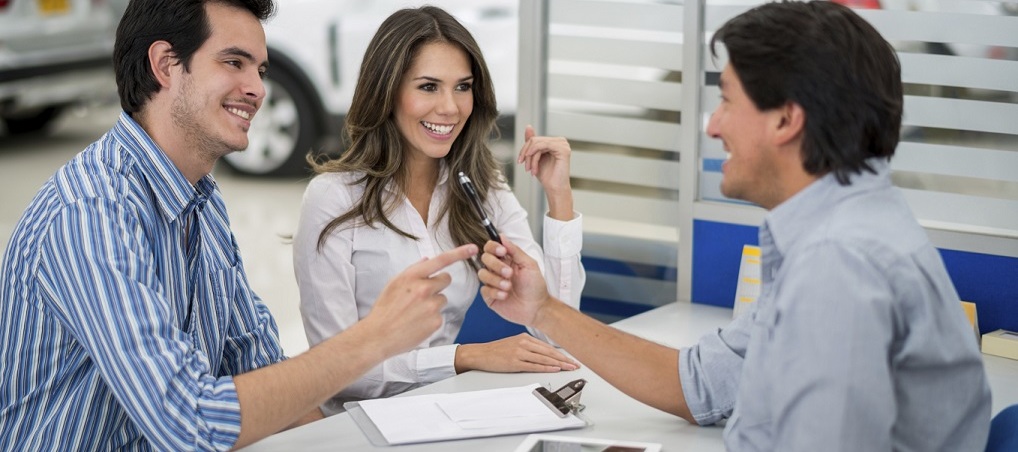 When determined to purchase your next vehicle, we know that some may be tempted to feel like they're in a hopeless financial situation. At Lombard Toyota, we can help! We provide secondary credit finance solutions for our customers. Stop in to speak with us today.
Why Secondary Credit Financing?
When prior history might make it seem as though financing is improbable, or you don't yet have much established credit, second chance financing can step in to offer assistance. Those who wouldn't otherwise be able to qualify for loans may now be able to thanks to our subprime options. While interest rates are said to come a bit higher, the value associated with credit rating scores can sometimes differ. As a result, you might be able to pick up lending at a more affordable price than you thought! Plus, let's not forget, the opportunity to take home that car you dream of just increased. Stop into our dealership to check it out today!
Application Process
The procedure for obtaining secondary credit is much the same as other types of financing. When you head over to our Finance tab at Lombard Toyota's website, you'll find a link for the Finance Application. Simply fill it out as you otherwise would, and you'll be on your way to learning about possible solutions. Or, stop in the dealership today to discuss plans! While Lombard Toyota is happy and willing to offer assistance, we also encourage that you seek out answers to determine that this is the right time for a loan. Even if it doesn't seem so, our team is here to help!
Advantages of Lombard Toyota
In business since 1972, our commitment to customers has led us to previous awards, including the Toyota Motor Sales President's Award for outstanding achievement. Better yet, we have well-trained representatives in our Finance Department at Lombard Toyota who will help out today. When looking to finance, there's usually more than one lender available. With research and our commitment to care, we'll work alongside numerous institutions to make sure you receive the best options available – including how much you can borrow, and how to obtain lower interest rates – to ensure a quality experience. And, our team can work with you to encourage payment plans for proper financial management. In the long run, it's a very effective process!
At Lombard Toyota, we take our customers' needs seriously. It's our goal to make sure you receive an ideal vehicle of your choosing, and that you know that options are always available. With this realization in mind, don't hesitate to stop by our dealership just off of Finley Road to learn more regarding the topic of secondary credit finance in Lombard, IL. Our dealership is located at 725 West Roosevelt Road in Lombard, IL. We look forward to seeing you soon!

Finance Hours
630-629-3900
| | |
| --- | --- |
| Monday | 9:00 am - 9:00 pm |
| Tuesday | 9:00 am - 9:00 pm |
| Wednesday | 9:00 am - 9:00 pm |
| Thursday | 9:00 am - 9:00 pm |
| Friday | 9:00 am - 9:00 pm |
| Saturday | 9:00 am - 9:00 pm |
| Sunday | Closed |
Testimonials
GOOGLE
7-12-2020
Carmen María Nuñez Melgar Vera
GOOGLE
7-12-2020
YELP
7-11-2020
GOOGLE
7-11-2020
GOOGLE
7-11-2020
GOOGLE
7-11-2020
"I don't have anything to add. Why am I being forced to..."
DEALERRATER
7-10-2020
GOOGLE
7-10-2020
GOOGLE
7-10-2020
GOOGLE
7-10-2020
GOOGLE
7-10-2020
GOOGLE
7-10-2020
GOOGLE
7-9-2020
GOOGLE
7-9-2020
GOOGLE
7-9-2020
GOOGLE
7-9-2020
GOOGLE
7-8-2020
GOOGLE
7-8-2020
GOOGLE
7-8-2020
GOOGLE
7-8-2020
GOOGLE
7-8-2020
GOOGLE
7-8-2020
GOOGLE
7-7-2020
GOOGLE
7-7-2020
GOOGLE
7-7-2020
GOOGLE
7-7-2020
GOOGLE
7-7-2020
GOOGLE
7-7-2020
GOOGLE
7-7-2020
GOOGLE
7-7-2020
GOOGLE
7-7-2020
GOOGLE
7-7-2020
GOOGLE
7-7-2020
GOOGLE
7-6-2020
GOOGLE
7-6-2020
GOOGLE
7-6-2020
GOOGLE
7-3-2020
GOOGLE
7-3-2020
GOOGLE
7-3-2020
GOOGLE
7-3-2020
GOOGLE
7-3-2020
GOOGLE
7-3-2020
GOOGLE
7-2-2020
GOOGLE
7-1-2020
GOOGLE
7-1-2020
GOOGLE
7-1-2020
Read More