Oil Change Service near Oak Brook, IL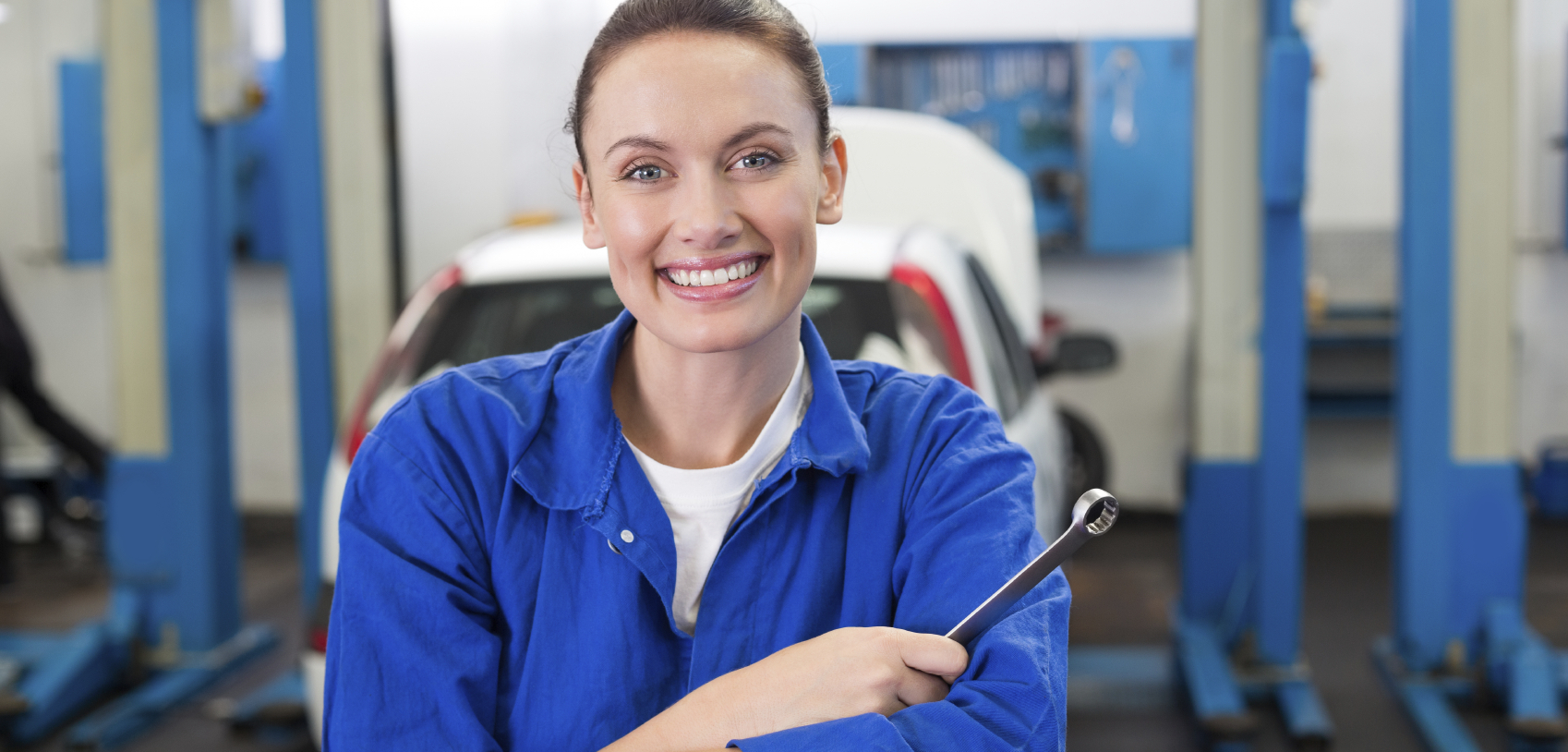 At Lombard Toyota, our technicians are on hand to provide your every mechanical need. When it comes to maintenance, one of the most important procedures we can recommend is an oil change service. Stop by today to learn more about how we can help you.
Importance of an Oil Change Service
When driving, you'll want the benefit of knowing that your car's operation is in good standing. With an oil change, you'll be offered just that. This should be a priority for many reasons, including the fact that it can make a difference in the longevity of your engine. When there is little or no oil remaining, other mechanical components will generally work harder to make up for what's been lost. This causes these parts to wear out quicker, which can create damage or, at worst, irreversible failure. Also, because replacing an engine could cost thousands of dollars, a fairly inexpensive oil change service will save you both money and time. At day's end, it's a good investment both mechanically and financially.
How Do I Know If I Need an Oil Change?
As is often the case, there are ways to tell if service is necessary. If you've noticed that your oil appears to be much darker than usual, or has a thick, smudge-like feel, it's likely a sign of old age which points to the possibility that change is necessary. Plus, a nauseating smell may enter the vehicle's interior to hint at this idea. Perhaps more commonly, the presence of an oil change light turning on in vehicles equipped with one is a sign that the process should begin. And, if you check the dipstick found underneath the hood of the vehicle and it shows the amount of fluid remaining is below the recommended level, act immediately by contacting our Service Department. We'll be sure to assist you both promptly and effectively.
Choosing Lombard Toyota
At Lombard Toyota, opportunities for effective procedures are abundant. We offer different types of oil changes, including conventional, semi-synthetic, or synthetic. It's your choice, depending on the number of miles you've driven. Also, we offer a variety of discounted Service & Parts specials that frequently help you save money when electing to have our technicians resolve your issues or improve the quality of your driving experience. Just as well, we offer a comfortable place to stay when you spend time at our dealership. If it's inconvenient to wait, we have reliable rental cars available along with a courtesy transportation shuttle service. And, thanks to our Service Appointment form, you can now plan to see us without the hassle of having to wait upon arrival.
When you're with us, we want you to know that you've left your vehicle in good hands. Located just off of Finley Road, we look forward to seeing you and promising performance that will help you get back on the road. Stop by our dealership at 725 West Roosevelt Road in Lombard, IL. We can't wait to continue the discussion about an oil change service near Oak Brook, IL.
Oil Change Service Starting at $49.95 plus tax (synthetic) & $34.95 plus tax (conventional). Some vehicles may require added expense.
Service Hours
833-909-0270
| | |
| --- | --- |
| Monday | 7:30 am - 7:00 pm |
| Tuesday | 7:30 am - 7:00 pm |
| Wednesday | 7:30 am - 7:00 pm |
| Thursday | 7:30 am - 7:00 pm |
| Friday | 7:30 am - 7:00 pm |
| Saturday | 8:00 am - 4:00 pm |
| Sunday | Closed |

Testimonials
GOOGLE
7-14-2020
GOOGLE
7-14-2020
GOOGLE
7-14-2020
GOOGLE
7-14-2020
GOOGLE
7-14-2020
GOOGLE
7-14-2020
GOOGLE
7-13-2020
GOOGLE
7-13-2020
GOOGLE
7-13-2020
GOOGLE
7-13-2020
GOOGLE
7-13-2020
GOOGLE
7-13-2020
GOOGLE
7-12-2020
Carmen María Nuñez Melgar Vera
GOOGLE
7-12-2020
GOOGLE
7-11-2020
YELP
7-11-2020
GOOGLE
7-11-2020
GOOGLE
7-11-2020
GOOGLE
7-11-2020
"I don't have anything to add. Why am I being forced to..."
DEALERRATER
7-10-2020
GOOGLE
7-10-2020
GOOGLE
7-10-2020
GOOGLE
7-10-2020
GOOGLE
7-10-2020
GOOGLE
7-10-2020
GOOGLE
7-9-2020
GOOGLE
7-9-2020
GOOGLE
7-9-2020
GOOGLE
7-9-2020
GOOGLE
7-8-2020
GOOGLE
7-8-2020
GOOGLE
7-8-2020
GOOGLE
7-8-2020
GOOGLE
7-8-2020
GOOGLE
7-8-2020
GOOGLE
7-7-2020
GOOGLE
7-7-2020
GOOGLE
7-7-2020
GOOGLE
7-7-2020
GOOGLE
7-7-2020
GOOGLE
7-7-2020
GOOGLE
7-7-2020
GOOGLE
7-7-2020
GOOGLE
7-7-2020
GOOGLE
7-7-2020
Read More