Lombard Toyota Service Center Benefits near Oak Brook, IL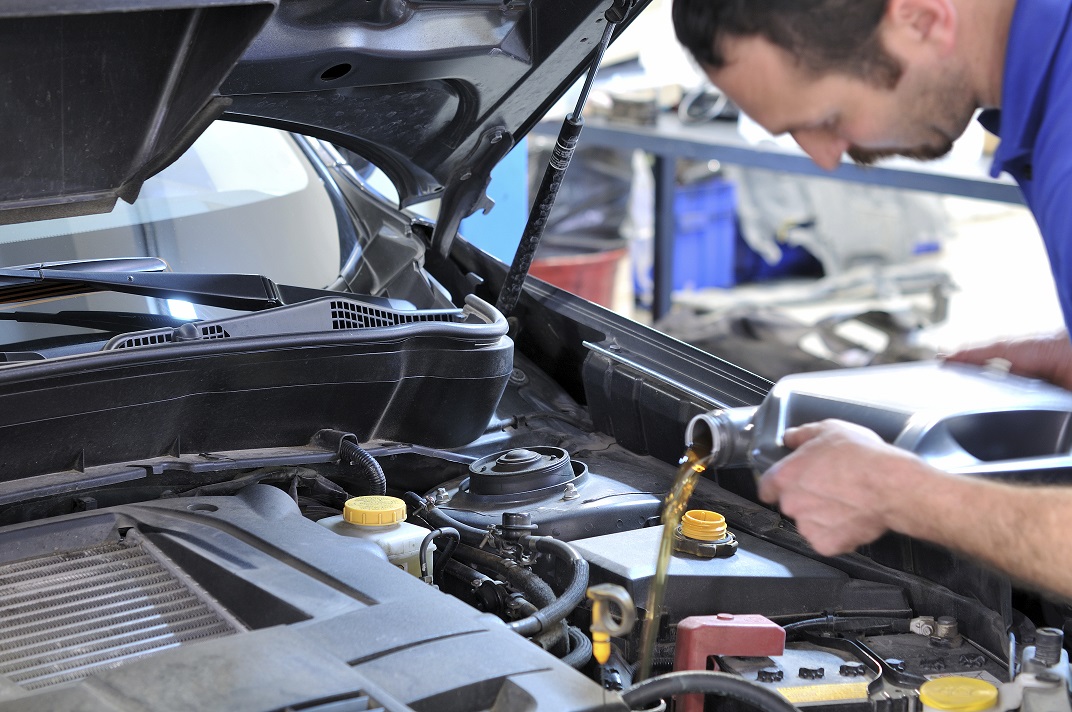 Whether your trusty ride just needs a quick tire rotation or something more extensive, the experienced Service Department at Lombard Toyota is up to the task. In addition to tackling all sorts of jobs with ease, our dealership's service center offers a variety of other benefits, including competitive specials, top-notch parts, and even expedited maintenance. Thanks to these advantages and more, you can get the repairs you need in a timely and affordable manner.
Specials & Other Promotions
One of the most common reasons why people choose to delay or even neglect routine vehicle maintenance is due to the perceived cost of such tasks. For this reason, here at Lombard Toyota, we strive to make automotive service affordable regardless of your financial standing. If you're looking for some valuable deals, check out our Services Under $20 by clicking on the corresponding links beneath the Service dropdown. Additionally, you can explore our Service Specials to examine the latest promotions that we're currently offering, as these change from time to time. Typically, these coupons cover jobs like oil changes, battery checks, and more.
Quality Parts
Although we aim to competitively price our parts and services, we won't do so at the expense of reliability. As a result, we only use genuine OEM components here at Lombard Toyota! These parts have been meticulously tested to ensure that they adhere to Toyota's high quality standards, so that they keep your Camry, Tacoma, or 4Runner operating at its full potential. Our Parts Department provides several tools for you to make use of on our website, including the Order Parts form, a link to verified Toyota accessories, and our convenient Tire Portal. After all, a car, truck, SUV, or minivan is only as good as its components!
Express Maintenance
If your Toyota is in need of repairs, but you don't have much time to spare, consider taking advantage of our Express Maintenance services. We employ a highly-trained pit crew to perform quick and reliable repairs, so you can stop in, get the maintenance you need, and be on your way in no time at all. Just give us a call ahead of time so we can pencil you in. These expedited repairs cover many of the most popular items, including an oil and filter change, tire rotation, fluid replacement, brake inspection, and finally a multi-point examination. Before you know it, you'll be ready to get back to your busy life.
Now that you're more familiar with the Lombard Toyota Service Center benefits near Oak Brook, IL, consider paying us a visit sometime in the near future. From our utmost commitment to quality to our experienced team of technicians, we're confident that we can provide you with an outstanding experience from beginning to end!
Testimonials
GOOGLE
7-12-2020
Carmen María Nuñez Melgar Vera
GOOGLE
7-12-2020
YELP
7-11-2020
GOOGLE
7-11-2020
GOOGLE
7-11-2020
GOOGLE
7-11-2020
"I don't have anything to add. Why am I being forced to..."
DEALERRATER
7-10-2020
GOOGLE
7-10-2020
GOOGLE
7-10-2020
GOOGLE
7-10-2020
GOOGLE
7-10-2020
GOOGLE
7-10-2020
GOOGLE
7-9-2020
GOOGLE
7-9-2020
GOOGLE
7-9-2020
GOOGLE
7-9-2020
GOOGLE
7-8-2020
GOOGLE
7-8-2020
GOOGLE
7-8-2020
GOOGLE
7-8-2020
GOOGLE
7-8-2020
GOOGLE
7-8-2020
GOOGLE
7-7-2020
GOOGLE
7-7-2020
GOOGLE
7-7-2020
GOOGLE
7-7-2020
GOOGLE
7-7-2020
GOOGLE
7-7-2020
GOOGLE
7-7-2020
GOOGLE
7-7-2020
GOOGLE
7-7-2020
GOOGLE
7-7-2020
GOOGLE
7-7-2020
GOOGLE
7-6-2020
GOOGLE
7-6-2020
GOOGLE
7-6-2020
GOOGLE
7-3-2020
GOOGLE
7-3-2020
GOOGLE
7-3-2020
GOOGLE
7-3-2020
GOOGLE
7-3-2020
GOOGLE
7-3-2020
GOOGLE
7-2-2020
GOOGLE
7-1-2020
GOOGLE
7-1-2020
GOOGLE
7-1-2020
Read More