Used Toyota Prius for Sale near Schaumburg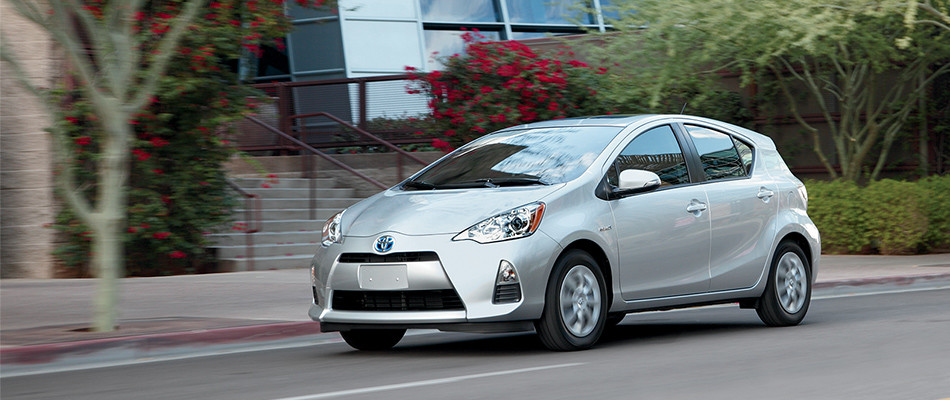 View Used Toyota Prius Inventory
Used Toyota Prius for Sale near Schaumburg
There is nothing better than getting a vehicle with great fuel efficiency to help save money. You can save even more however by getting a used vehicle. At Lombard Toyota we have many used vehicles including a Used Toyota Prius for Sale near Schaumburg. The Prius has been known for giving you the best fuel rating and taking Hybrids vehicles in a whole new direction. Buying used just saves you more and allows you to find your ideal trim.
Efficiency of a Used Toyota Prius
When it comes to the efficiency, the Toyota Prius can offer you plenty of unique features no matter what trim or year you are looking into getting. More recent models, however, are usually more efficient than previous models. For example, you can find very recent models with a 1.8L engine that is mated with a battery to give you up to 48 miles per gallon on the highway and 51 in the city, with varying mileage reports depending on model and driving conditions. For exact stats, it all depends on the trim and year of the Prius. The engine can usually be mated with a continuously variable transmission as well to give you even more fuel efficiency technology.
Features of a Toyota Prius near Schaumburg
Besides offering plenty of efficiency, you can find plenty of available features inside a Used Toyota Prius for Sale near Schaumburg as well depending on the year and trim of the vehicle. For example, higher trims and more recent models can be found with advanced technology on board giving you the ultimate ride. Prius is known for having innovated technology on board and you can easily find the features you desire. One of the features includes a digital trip computer helping you keep tabs on your fuel efficiency, battery power and more.
Of course, besides technology, you can find safety features as well to help protect everyone on board. Standard features include side and driver knee airbags, child seat anchors, active head restraints, possible backup camera, and so much more. Security is an addition found on many trims as well including power locks, anti-theft system, and more.
There is nothing better than the vehicles you can come by on our lot including an efficient Used Toyota Prius for Sale near Schaumburg. The Prius will be able to get you exactly where you want to go and save you money in the process. If you have any questions, you can contact us at 855-890-2899 or stop in and see us as we are located on 725 West Roosevelt Road in Lombard, IL. We proudly serve the surrounding areas.
Directions to Toyota Schaumburg
Contact us about the Used Toyota Prius