Used Toyota Prius for Sale in Lombard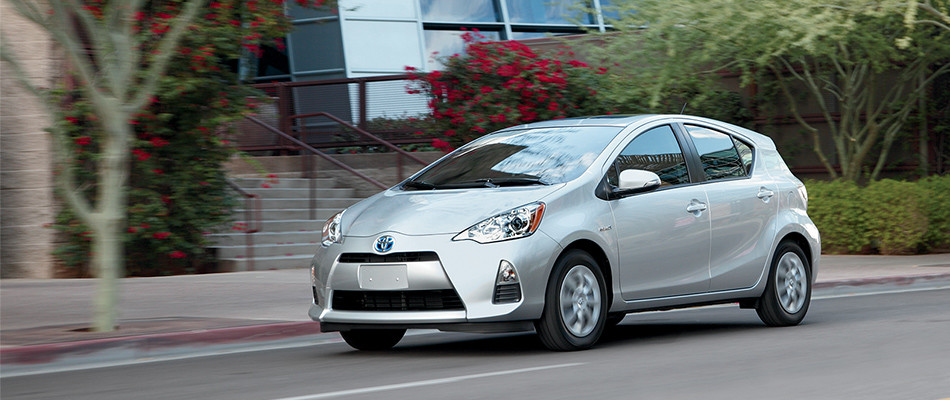 View Used Toyota Prius Inventory
Used Toyota Prius for Sale in Lombard
Finding your ideal vehicle all starts with your desires of what you want your vehicle to offer and have. Fuel efficient Hybrids are always a great choice as they allow you to save money and go further. The Used Toyota Prius for Sale in Lombard is an ideal match for those seeking out a fuel efficient vehicle, as there are many different trims you can find as well as different year models allowing you to find the perfect match. It can be had with many unique features as well making it ideal not just for you, but for your family as well.
Utility Design of the Toyota Prius
When you are looking for a new vehicle for yourself, a lot of things can play into your decision. When you buy used, you can save money and even find a vehicle that is still fairly new. The overall design of the Prius is that of a hatchback to allow for more space. It can be found in many trims and models. You can find the Prius c, Prius v, and more. Each one offers different features as the Prius c has a little more of a sporty design while the Prius v is a little longer giving you more space in the rear for cargo and your passengers. One of these models makes any Used Toyota Prius for Sale in Lombard ideal.
Efficient Used Toyota Prius in Lombard
Of course, the biggest thing about the Toyota Prius is that it is highly efficient. Its overall MPG rating all depends on the year model of the Prius as some can differ from one another. However, more recent models have been known to get up to 51 miles per gallon in the city and 48 on the highway giving you plenty of additional miles to go where you need to go. The engine that can be spotted on most as well includes a 1.8L mated with the electric battery. The engine is mostly mated with a CVT that helps with overall efficiency. You can find your ideal Prius with us.
When you want a vehicle that is spacious, efficient, and can offer a lot for a little, check out any Used Toyota Prius for Sale in Lombard that we have on the lot. If you have any questions, you can contact us at 855-890-2899 or stop in and see us as we are located on 725 West Roosevelt Road in Lombard, IL. We proudly serve the surrounding areas.
Directions to Toyota Lombard
Contact us about the Used Toyota Prius