Used Toyota Prius for Sale near Elmhurst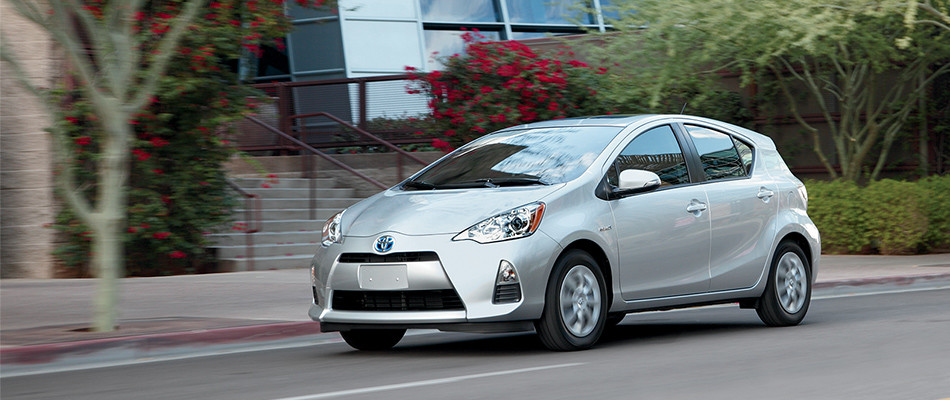 View Used Toyota Prius Inventory
Used Toyota Prius for Sale near Elmhurst
Fuel efficient vehicles are known to stand out from the crowd as they are designed to not only offer efficiency, but a unique design and comfort as well. That is what the Prius has brought over the many years it has been around. Here at Lombard Toyota, you can find your ideal Used Toyota Prius for Sale near Elmhurst. There are many different trims and models to choose from and buying it used will easily save you extra money in the long run.
Efficiency Features of a Used Toyota Prius
Of course, the biggest thing about the Toyota Prius is that it offers a fuel efficient drive from the start thanks to its equipped engine and battery. Knowing what engine and battery that may be equipped depends on the Prius and year model but more recent models can be found with a powerful 1.8L 4-cylinder engine that is mated to a unique battery. The transmission is usually a CVT as well giving you more control and a smooth ride overall. These features help it get up to 48 miles per gallon on the highway. The drivetrain on most is usually RWD as well. To know the exact mpg ratings on the Prius, visit our inventory to look at all of the available ones we have in stock for you.
Safety Precautions in the Toyota Prius near Elmhurst
There are a lot of safety features that you can find on board any model of Prius. However, the higher-level trims of a Used Toyota Prius for Sale near Elmhurst usually can be found with more advanced safety features. For example, you may find a Prius that includes blind spot warning or lane departure warning. These preventive features can warn you if someone may be in your blind spot or if you start to swerve into another lane unintentionally. There are other standard safety features you can find as well including knee and rollover airbags, child protection, and more.
When you are seeking out the perfect Used Toyota Prius for Sale near Elmhurst, we at Lombard Toyota have many different vehicles for you to choose form. Our selection offers unique choice to help you find what you desire the most. If you have any questions, you can easily contact us at 855-890-2899. You can also schedule a test drive as we are located on 725 West Roosevelt Road in Lombard, IL. We proudly serve the surrounding areas as well.
Directions to Toyota Elmhurst
Contact us about the Used Toyota Prius