Used Toyota Prius for Sale near Downers Grove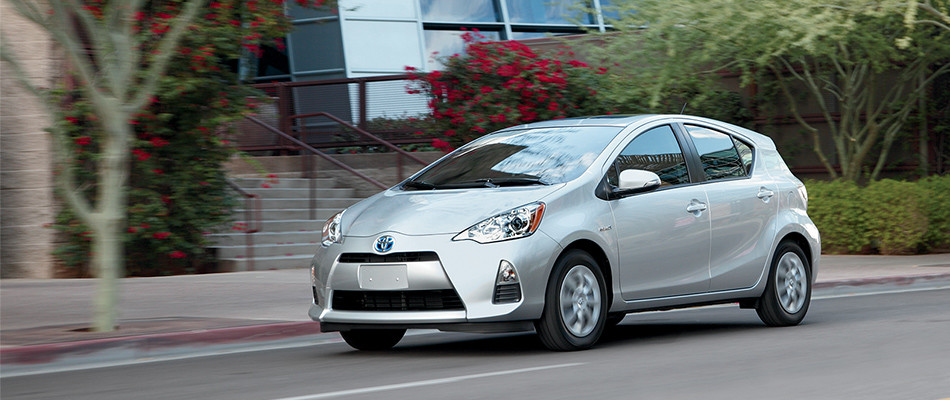 View Used Toyota Prius Inventory
Used Toyota Prius for Sale near Downers Grove
A fuel efficient Toyota Prius can help you gain everything you are looking for when it comes to the idea of getting a new vehicle. A Used Toyota Prius for Sale near Downers Grove is highly efficient in multiple ways, offers plenty of features, and comes available in multiple trims and models for your pleasure. The idea of buying used can scare some people but there are many benefits of buying used including the fact that you will save money and can still find a vehicle that is fairly new.
Effortless Benefits with a Used Toyota Prius
There are many reasons as to why you can easily save by getting a Used Toyota Prius for Sale near Downers Grove. First, when you buy a used vehicle, you are saving over buying a new one. Here at Lombard Toyota, we offer many different used Toyota Prius models to choose from, including some older year models and some only a year or two old. Buying a slightly used vehicle easily saves you money over new. The Prius is also a hybrid allowing it to be highly efficient saving you money and time at the pump. Now you can go further without having to worry, and as an added bonus, charging the battery is fairly easy.
Toyota Prius Features near Downers Grove
There are also many features and design quirks that make the Prius very unique. It can be had with multiple available trims and models to help give you more choice of what one will work the best for you. For example, you can find the Prius c or the Prius v models which offer different designs adding on sportier features on allowing it to be even more spacious than ever before. No matter what model you come across, you can find unique and important features to make every drive easier. It all depends on the trims as higher trims usually come with more advanced features. This includes a touchscreen system, a backup camera, a trip computer, advanced safety features, and more.
No matter what kind of vehicle you are looking for, finding a Used Toyota Prius for Sale near Downers Grove for you or your family is ideal for a number of driving lifestyles. You will easily save money and gas. If you have any question on a specific Prius, you can contact us online or at 855-890-2899. We are located on 725 West Roosevelt Road in Lombard, IL and proudly serve the surrounding locations as well.
Directions to Toyota Downers Grove
Contact us about the Used Toyota Prius